Connecticut's Special Olympics:
Bridging Barriers With Love
July 1-9 was a week that thousands of youth will never forget. That was the week that over 7,00 young athletes, coaches, and chaperones from around the world assembled in New Haven, Connecticut, for the Special Olympics World Games. Residents of Connecticut's towns opened their hears and their homes to host the Special Olympians - and they were repaid with friendship and love in return.
I was at Waveny Park in New Canaan, Connecticut, on a beautiful New England evening, sunny and cool, when the Special Olympics team from Bolivia showed up for the town's country music concert. The 42 young, brown-skinned athletes walked out, shy and awkward, onto the big back porch of the old Waveny mansion. Knowing they came from a predominantly Catholic country, I -- dressed in my black clerics as a Catholic priest -- felt an obligation to try to "break the ice."
In halting Spanish I went around introducing myself as "Padre Cristobal." That seemed to be all it took. Soon they were engaged in rapid-fire Spanish conversation with "padre." Most of it I couldn't decipher at all, but the smiles and laughs managed to carry us through.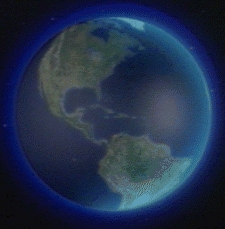 With one 15-year-old boy, however, that was not enough. He had an important message to tell me and wouldn't stop until I understood. The boy, gesticulating with his hands, kept stressing the word "monaguillo." I called over one of the bilingual host parents, and then an American official sporting and impressive badge that said "Translator." But both of them were stumped by "monaguillo," too.
Finally, I found the pastor of St. Aloysius Church in New Canaan, whom, I recalled, had spent some time doing ministry in Puerto Rico. After talking with the boy a few moments, the pastor turned to me with a smile. "'Monaguillo' means 'altar boy,'" he said. "Manuel wants you to know that he is a very experienced altar boy back in Bolivia, and would be very pleased to make himself available to serve at any of your Masses."
I looked at the grinning brown face, framed by jet-black hair under a Special Olympics baseball cap, relieved now that his important message had been delivered. I gave him a blessing and told him to go out and win in his soccer match tomorrow. And I drove home smiling, knowing that if I ever got to Bolivia, I had a special altar boy named Manuel all ready to help me.